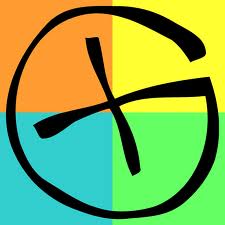 Caching Name: Crafty Wolf
Real Name: David and Janet MacDonna
1. How did you become involved in geocaching?
While Janet was in Vet school, our neighbor in Stillwater, OK introduced us. He took us and group of friends on a puzzle cache adventure around town. (Painted Walls GL1B167Q). We were intrigued enough that he took us on a few more the next day. We then decided to create our own handle and started caching on our own once David found an App for his old phone that worked.
2. How did you choose your caching name?
David loves wolves and Crafty was Janet's Girl Scout Camp name. We find caches together so we combined them to form our name.
3. What type of cache do you prefer seeking – traditional, multi, and puzzle, virtual?
Typically "traditional," but it depends on the location and what is around. All are fun however some of the puzzle ones are very complex.
4. Which caches were the most challenging, either physically/mentally?
There was this one puzzle/ multi in Oklahoma that was very frustrating. We got the clue wrong 2-3 times and one time ended up by this abandoned house and a police officer stopped us for loitering. We still were FTF! (Philosopher's Journey GC2Q3GA)
The most exhausting physically was one off a bluff lookout on the Illinois River. We canoed all day on the river then hiked 3 miles to the cache. We were sunburnt, dehydrated and with cramped muscles—however we found the cache!! (SparrowHawk Vista – Illinois River GC5D81)
5. What are your current geocaching goals?
Have fun and continue to cache. Try to cache a little more frequently. Hide more caches.
6. Where have you always wanted to go caching but haven't?
New Zealand
7. What is your most memorable caching experience?
There was a cache on an island the middle of Lake Boomer in Stillwater OK. David walked out on the semi frozen lake during his lunch break from work. Janet was waiting for the call from Stillwater Police that David was rescued from falling through the ice; however, David made it safely to the island and back!
8. What do you like about geocaching?
Love seeing different places and the thrill of the find. Like how caching gets everyone outside and has a reasonably low cost to get and stay involved. How almost any age can participate and that it is really fun getting new people involved!
9. Do you have some favorite caches in the area?
UD's Solar system, Mike Ott's Route 9 Series
10. Do you have any other hobbies or interests?
Skiing, walking and hiking with our 2 Alaskan Malamutes, game nights with friends, and cooking.