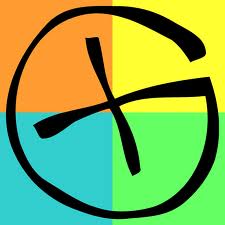 Caching Name:  Evanspack
Real Name:  Jan Evans
1. How did you become involved in geocaching?
In 2006, when my son was a young teenager, I tried to find a hobby that we could both participate in. I had heard about geocaching and thought this might be something we could do together as a family. We cached together for the first couple months, but he soon lost interest. I did not!
2. How did you choose your caching name?
I wanted a name that would include both me and my son. A pack of Evans', so Evanspack was created!
3. What type of cache do you prefer seeking – traditional, multi, and puzzle, virtual?
I prefer virtuals, although they are quite a challenge to find now. I like that virtuals take you to some cool location! Since there are not many virtuals around, I will try to find a traditional that takes me somewhere historic!
4. Which caches were the most challenging, either physically/mentally?
Some puzzle caches have become a real challenge for me. I will work on puzzles off and on until I am completely stumped. Sometimes I will write the CO for help.
5. What are your current geocaching goals?
I would like to become the number one cacher in Delaware! No, I am kidding!
Here are my real (which are all attainable) goals.
1. State Stars
2. Oldest cache challenge
3. 30 earth caches in 30 days challenge
4. 30 State challenge
6. Where have you always wanted to go caching but haven't?
I have always wanted to do the ET trail! It is a rite of passage for all geocachers I have heard!!
7. What is your most memorable caching experience?
I have had quite a few. Caching with 12 women, in three days completing 4 states comes to mind. I have gone on a lot of crazy caching trips with my caching friends!
8. What do you like about geocaching?
I like that you get to see a lot of unique and interesting locations that may have gone unnoticed if not for a geocache.
9. Do you have some favorite caches in the area?
I like Mike Ott caches, he will always take you on a nice hike in a nice area.
10. Do you have any other hobbies or interests?
I like to run in the early AM!