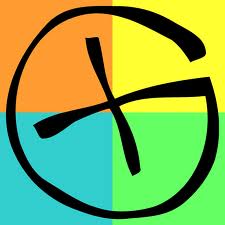 Caching Name:  Waypointed
Real Name:         Cush Walton
 1. How did you become involved in geocaching?
Bookworm3 and my brother asked me if I'd like to go geocaching with them in January of 2010. I enjoyed the walk through Carousel Park that day. I think they let me find one so I wouldn't feel bad. A couple of years passed and I got a smart phone. I saw and downloaded the available app and didn't find a cache for a month and a half. The next year I was caching nearly every day, smitten as it were.
 2.  How did you choose your caching name?
My original choice, a chat name from the late nineties, was lengthy and a mouthful to pronounce. A couple of hundred caches into it I decided Waypointed was appropriate since it implied my usual state of being while geocaching.
 3.  What type of cache do you prefer seeking – traditional, multi, and puzzle, virtual? 
I'm hardly picky. It would depend on the day but overall I believe I like unknowns most of all. The satisfaction of having solved a puzzle or having met a challenge often trumps the find itself. There being no lack of mind melters available, I find that I learn a lot even if I don't solve the puzzles.
 4.  Which caches were the most challenging, either physically/mentally?
Mentally, Frank and Lola (GC1MNEZ), a traditional cache in the Outer Banks of North Carolina, gets the nod. Caching solo that day, I went through stages of anger, denial, loathing, boredom, calm, and insight before I found this cache. It is one of the cleverest hides I have seen. Everything I needed to know was right there in front of me. I didn't time it but I was probably searching about forty five minutes before I found it.
Physically, the unknown cache 6 X 6 Challenge – One Crazy Busy Day (GC48TNN), would fit the bill. Having to get six different cache types, each in a different state, requires a lot of driving. Then there is the cache itself, which I logged with a group of South Jersey cachers in a snowstorm.
5. What are your current geocaching goals?
My main current goal is to reach and maintain a caching karma rating of above one. Since I plan to maintain or exceed my present find rate, my approach to attaining this goal is by placing more hides.
I find BadgeGen to be a great motivator. Getting the black belt is a long term goal. Attending a Mega Event is another of my goals. That should happen at Hagerstown, MD. Ultimately, I would like to visit Seattle and Groundspeak
 6. Where have you always wanted to go caching but haven't?
I look forward to caching in and around Marble, Colorado where a friend of mine lives. The area offers a wide range of caches including extreme ones such as Stone Pony (GC6DC7).
I'd also like to spend some time caching in the Florida Keys. The Thunderbird geoart in Idaho is intriguing. Closer to home, I have yet to cache in New York state or city. WVTim is calling, too.
 7. What is your most memorable caching experience?
Two experiences come to mind. The first was Forgotten Monument (GCBB59) in Valley Forge. That virtual cache affected me deeply and in a way that no other cache has duplicated.
The second was my thousandth find, Bear Swamp Hill "Landing Gear" (GCC70B). That day's events involved more than I could have imagined which included nearly colliding with a six point buck, encountering a couple dozen dour search and rescue officials on a mission, and making an unplanned two mile addition to the hike since my car handles two foot deep puddles rather poorly. My partner that day, cacheaholic! gets a lot of credit for helping me achieve that milestone.
 8. What do you like about geocaching?
Geocaching offers people the freedom and liberty to make it what they want it to be. I enjoy being outside and meeting new people. I have lived in Delaware almost all of my life and have spent a good deal of time outdoors. Geocaching has shown me so many places in the state that I did not know existed, sometimes only a mile or two from where I live.
 9. Do you have some favorite caches in the area? 
Certainly, Your Key To Cache (GC3DYYT) is one. Watching the Ships go By (GC2QCZC) was excellent. The Hobbit #2 – Roast Mutton (the Trolls) (GC41NR9) has been one of my favorites from the start. The Patriotic TB Hotel (GC48FNK) ranks high as well. Evil Weevil (GC3EP3Z) nearly floored me.
 10. Do you have any other hobbies or interests? 
I enjoy growing tomatoes and hot peppers.  I am a devotee of astronomy and sometimes haul out my ten inch reflector to observe the celestial sights.  Other interests include numismatics, bird watching and a rather obscure branch of philately and deltiology involving parcel post postage.
I like to read novels. I have always liked rock and roll as well as most other music genres. Right now, though, geocaching tops the list!