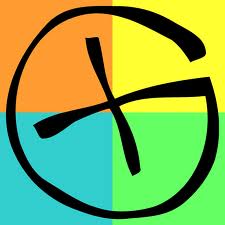 Caching Name:   JCFDelaware
Real Name:      Joyce Ford
1)   How did you become involved in geocaching?
It is all Paige formerly of TheGrahams311's fault that I got involved with Geocaching. I was at work with her one day and she said lets go do something fun during our lunch break and she took me to my first cache and I was hooked.
2)   How did you choose your caching name?
I had to come up with a name really quick and I am not very imaginative, so I just went with my initials and the state that I lived in. After I stared caching more and saw all the cool names people had I thought about changing it, but I like it now because no one has to guess where I am from. J
3)   What type of cache do you prefer seeking – traditional, multi, puzzle, virtual?
I like virtual caches the most. They are usually always history related or they take you somewhere to see something that is really cool. I wish that they would let them be published again.
4)   Which caches were the most challenging, either physically/mentally?
The caches that are most challenging for me are the puzzle caches. I have the hardest time trying to even know were to begin to solve them. I don't have a lot of free time to try to figure them out so I don't even try.
5)   What are your current geocaching goals? 
I guess my current goal would be to reach 2,000. My long term goal would be to do a cache in every state.
6)   Where have you always wanted to go caching but haven't?
I would really like to go to Europe. I have a travel bug that is traveling to all sorts of countries over there and I would like to visit some of the cache that it has been to.
7)   What is your most memorable caching experience?
There have been so many memorable experiences that it is hard to choose one and I am sure the best are yet to come. But the most recent one was when I went with Tabbikat to WVTim's seminar and The Gadgets of Berks County Kick Off Event. We found out that there were still coins left for the Berks County Trail. So we hooked up with Corpsplow, Rynamon & Jeffs47 and spent the next 10 hours in a van. It was a very long day, but we had a blast!
8)   What do you like about geocaching? 
I love to go places that I have never been before and geocaching has done that for me. It has also giving me the opportunity to met and become friends with some really great people.
9)   Do you have some favorite caches in the area?
Some of my favorite caches in my area are the Desperate House Wife series. They were very cute.
10) Do you have any other hobbies or interests?  
My other hobbies include genealogy and scrapbooking. I don't get to work on either one very much anymore because I rather go geocaching. During the summer I like to spend most of my time with my husband on our boat.