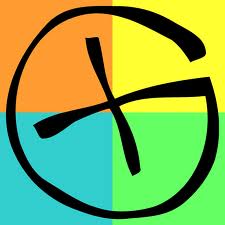 Caching Name: Puppydog
Real Name: Tami Abshire
1. How did you become involved in Geocaching?
Former co-worker told me about it and took me out to give it a try in May 2007. Started with South Jersey Geocachers caching and camping in the Pine Barrens one weekend.
2. How did you choose your caching name?
I love dogs, so it just kind of fit me.
3. What type of cache do you prefer seeking – traditional, multi, and puzzle, virtual?
Usually traditional, unless a cache can't be placed there because it's a historical place or inside a building. Then I prefer a virtual so I can learn the history of the place or area. I enjoy some puzzles, like Sudoku or Kakuro, but not the super tough puzzles with ciphers or difficult math/answers.
4. Which caches were the most challenging, either physically/mentally?I've done a few physically challenging caches over the years, but not regularly, as I often cache alone! One (now archived) cache I did with a group in PA was "High and Low", involving climbing a mountain, then searching in a cave for an ammo can. Another, more recent physically challenging cache, also in PA, was "Stanley's Hideout". The previous weekend's snow didn't make the climb up the side of the mountain and a semi-bushwacking search any easier! Both caches I chose to do as "milestones".
5. What are your current geocaching goals?
I would like to fill in all of my Geocaching profile charts, including all D/T combinations and caches found every day of the year.
6. Where have you always wanted to go caching but haven't?
Lots of places, really, but Alaska, Hawaii, and Germany would top my list. I'd love to find at least one cache in every state someday, but I most enjoy seeing new places and learning some interesting history along the way. I'd love to get to Germany where my roots are, but probably not any time real soon.
7. What is your most memorable caching experience?
I don't have one in particular, but one I did really enjoy was going to GeoWoodstock in the Seattle, WA, area. I spent quite a bit of my trip out there sight-seeing, with some caching in there too, but the GW was incredible and the APE cache and some of the "pop-up" events surrounding GW were the best!
8. What do you like about Geocaching?
Seeing new places I would not have otherwise visited or maybe not have even heard of. Travelling and sight-seeing. Re-living history, whether it be a town, a building, or a battlefield.
9. Do you have some favorite caches in the area?
Quite a few! And many others in PA and WV not too far away. Many of my favorites have been archived over the years, but here's a list of some still active locally.
*Great Scott!
*Cat Fishing
*Eagle Eye on the Vegas Strip (all three Eagle Eye puzzles were fun!)
*Blank Check (the puzzle, not the hide)
*PMC Lite Iscohedron
*I AIN'T GOT NOOOOO BODY
*Ms. Dooley's Little Free Library (just a short drive into PA from Newark, DE)
10. Do you have any other hobbies or interests?
Sudoku, listening to country music and sometimes country line dancing, dogs, and sleeping!