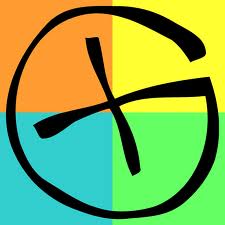 Caching Name: flipflopski
Real Name: Kathy Gawinski
1. How did you become involved in geocaching?  My cousin, Michele (minerva429), and I had just completed the Delaware Tourism History Trail Challenge and we were looking for something new. So with little more than the list of DGT caches and our iphones, we started searching for those blue ammo cans. A new hobby and adventure was born.
2. How did you choose your geocaching name?  Flip flops are my preferred foot attire and the "ski" comes from my last name.
3. What type of cache do you prefer seeking – traditional, multi, puzzles, or virtuals?  I like caches that take me to historic, beautiful, and interesting places, so virtuals, earthcaches, and traditionals with favorite points are my preferred type of cache when I am traveling. I also enjoy leaving SWAG for the kids, so caches where I can do that are preferred, too. Puzzles?….not so much.
4. Which caches were the most challenging, either physically or mentally?  Before I even heard of geocaching, I had the goal of traveling to the highest point of each of the fifty states (within reason, of course). The most difficult was Guadalupe Peak in Guadalupe Mountains National Park in Texas. So that 8 ½ mile round trip climb with a 3000 foot elevation gain, that took me 8+ hours to complete was quite challenging. Oh, it has a virtual there, and yes, I met the requirements. Definitely my most challenging.
5. What are your current geocaching goals?  Right now I am a few pages short of the Delaware/Maryland DeLorme Challenge, a few caches short of the Captain John Smith Challenge, and I would like to return to the James Branch Water Trail to get those caches, especially the one at the Patriarch Tree. I was there, but did not sign the log.
I'm also hoping to find some of WVTim's gadget caches this summer.
6. Where have you always wanted to go caching, but haven't?  I have been fortunate to have traveled extensively throughout the United States prior to discovering geocaching. I guess now that I have been bitten by the geocaching "travel bug" (Sorry), I'll have to just continue traveling across this beautiful country.
The Galapagos Islands are on my bucket list, too.
7. What is your most memorable caching experience?  When "The Corps of Discovery" traveling cache ended up in Taber State Forest, all I wanted to do was find it. Long story short, it was almost archived on my watch. Way too stressful for a newbie.
8. What do you like about geocaching?  Through geocaching, I have met many fun and interesting people, discovered places I would not have, and kept active and entertained with family and friends.
9. Do you have some favorite caches in the area?  The Patriarch Tree (GC4NGCW) and the entire James Branch Water Trail
The Spiral Cemetery of DSH (GC6AV2X) historic and thought-provoking
The Vault (GC6G479) historic and fun
FSC-2016 Bridgeville (GC6RE1D) creative and fun
10. Do you have any other hobbies or interests?  I enjoy traveling, especially to National Parks and Historic Sites. I also enjoy swimming, kayaking, painting, and reading.