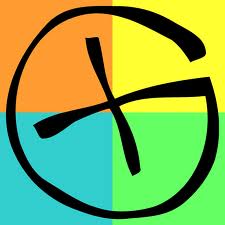 Caching Name: benlorma07
Real Name: Ben & Lorma Miller
1. How did you become involved in geocaching?
We read an article, years ago in the News Journal about the DE geotrail and geocaching. We decided to try it on a visit to Myrtle Beach State Park in September 2013. We were using a different app and it stated if you had problems, ask someone in the gift shop for help. It was an ammo box located behind the counter in the gift shop, which we thought was a little weird. There is also a second one located outside nearby (in case the gift shop is closed).
We tried it again, about 7 months later at Lums pond, had a much better experience and have been caching ever since.
2. How did you choose your caching name?
It's just a mash up of our first names and a random number.
3. What type of cache do you prefer seeking – traditional, multi, and puzzle, virtual?
We like to take long hikes or do challenge caches (multi or traditional), and we also like puzzle and letterbox caches as well.
4. Which caches were the most challenging, either physically/mentally?
Physically, we'd say Overlooking the C&D canal (gc16FJD) because of hard bushwack and getting stuck in the dark 15 minutues after we found the cache. The other one would be Dry Hill Top (gc2948) because we didn't know the area, hiked up a mountain side only to find a nice trail to get back down; however, we couldn't go back the way we came up and hiked another hour or so to get to a nearby event where some nice cachers drove us back to our car. Apparently, the road we were parked on wasn't even on some maps.
Mentally, we'd have to go with the following puzzle caches: History of
Cryptography (gc5802Z) by Ivorybilledbirder, The Cache of Wolfenstien Enigma (gc3YTTM), and A Song of Ice Cold Beer and Fire (gc4ZHRK), both by Captnkirk17. Also quite a few from Waypointed, Pafishingmom and Mike Ott have helped keep our mental gymnastics on par.
5. What are your current geocaching goals?
Getting up with some local cachers and doing the DOD challenge caches in NJ. Visiting other state parks, and checking out some more geotours or bike and hike areas is high up on our priority list. Finding a place to put a night cache in the area is also on our bucket list.
6. Where have you always wanted to go caching but haven ' t?
HQ in Seattle, WA and down in West Virginia to check out some really cool gadget caches.
7. What is your most memorable caching experience?
Spending a week in Massachusetts this July, attending events leading up to the Berkshire mega event, meeting other cachers from all over and also doing the 1,000 steps caches in Mount Union, PA.
8. What do you like about geocaching?
Meeting up with friends, like Spooky Dame and others to cache around and enjoy nature. We love the camaraderie that comes with this hobby, most everyone is very friendly and helpful.
9. Do you have some favorite caches in the area?
Catfishing (gc4QTGE) by Amanda and Knobbie, In Brightest Day, In
Blackest Night Cache (gc6VYXB) by Martin Mitchell , and of course all
Spooky Dame caches, especially The Ghost of Toot-toot McGuillicutty
(gc6BD1T).
10. Do you have any other hobbies or interests?
Sports, gardening, and jigsaw puzzles.