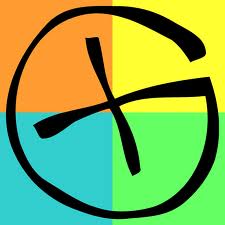 Caching Name: MidnightsRaiders
Real Name:  Laurie & Gene Salimbeni
1.     How did you become involved in geocaching?                                               Laurie had read about it in the newspaper and thought that it looked interesting and an activity that we could do together.  After Laurie finished chemotherapy in December 2006 she received a gps for Christmas and out we went.  We didn't know anyone who did this activity and we were so naïve as to what we were doing and how to operate a gpsr.  We started down our driveway with Garmin etrex in hand only to realize the cache was not as close as we thought.  So we hopped in our car and made our way there.  We never did find that first one as we kept asking ourselves "what the heck is a micro?"
2.     How did you choose your caching name?                                                  The first part was the name of our doggie Midnight.  The second part Gene came up with at random.  We are usually called "The Raiders" or when we are not together Mr. Raiders and Mrs. Raiders; and we've had quite a few FTF runs at the midnight hour!
3.     What type of cache do you prefer seeking – traditional, multi, and puzzle, virtual?                                                                                      Mr. Raiders likes those that are physically challenging.  Mrs. Raiders enjoys really well thought out hides and caches where the owner was creative with the name or container.  Virtuals and earth caches are almost guaranteed to take you to an interesting location and puzzles are mostly fun for the brain cells.
4.     Which caches were the most challenging, either physically/mentally?                                                                               Where in the World is Six-Pac GC2HP5W had a mental challenge that Mrs. Raiders worked through and a physical challenge that Mr. Raiders took on.  He needed rope climbing gear to get to the cache.
Another fun physical one was High & Low GCQNG5 – this one was a 3 stage cache that involved tree climbing, an easy 2nd stage, followed by some crawling around in the Wind Cave to find the secret room and hiding spot of the cache.
The now archived Russian roulette series was by far the most mentally challenging for us.  We learned a lot about how things can be hidden on the cache page, source code and more.
5.     What are your current geocaching goals?                                    Well we had a pretty ambitious list for 2015 so taking it a bit easy for 2016.  We want to reach 100 hides (we've done this with our new CLUE TOO series GC68VG9).
We want to find more Cache across America caches (we have 19).
We want to find more MD counties and DE & MD Delorme grids.
Lastly we want to continue our consecutive monthly FTF streak.  We are approaching 3 years with our streak of 32 months.
6.     Where have you always wanted to go caching but haven't?    Finish all 50 states in the US.  We have Hawaii and most of the Midwest to do yet.  Also we would love to go to New Zealand.
7. What is your most memorable caching experience?                         So many…. High & Low GCQNG5 in the Wind Cave; caravanning to our first GeoWoodstock in Warren, PA and getting the AGT and other interesting caches along the way; going for GC: Nocturnal GC15MAJ;
Hosting WWFM Star Wars event GC47TAK where we had over 80 cachers and tons of muggles as we battled on the planetarium sidewalk with our light sabers as the traffic went by; going to Mt. Washington summit and getting the webcam cache and adding our painted rock to the 9/11 memorial cache GC1D9A.  Really, we could go on and on.
8.     What do you like about geocaching?                                              Mr. Raiders likes the adventures and physically challenging caches.  Mrs. Raiders likes the stats, the maps, the friends, new places to see, socializing with other cachers and group nighttime caching!!!
9.     Do you have some favorite caches in the area?                           Mrs. Raiders really enjoyed Litepolz GC186JH that she did with her sisters– Green Eyed Gal and Delaware Girl and non-caching sister Tag-along-sis.  Such a simple, yet tricky hide – wait a minute calculate that again, are you sure that's where to go?
We also enjoyed the virtual GCH92R Tomorrow's House from Yesterday – 2
10. Do you have any other hobbies or interests?                                  Mr. Raiders enjoys photography, rugby and trail running.  He has run in the 26+ mile Megatransect in Central PA and was a finisher in the physically grueling Super Spartan Race in NJ.
Mrs. Raiders – How would there be time for any? Besides, geocaching can be incorporated into everything.  Like doing puzzles? Geocaching's got it.  Want to kayak or bike or hike? Go geocaching. Want to visit a historical place – bet there are caches hidden there.  Want to hang out with friends? Create or attend an event or just plan a caching adventure.  Want to see our beautiful National Parks? – You guessed it, plenty of earth and virtual caches.  Want to have fun with our grandkids MaddieSal TheScienceGal and MisterMan – bring them along caching so they can find a "treasure".