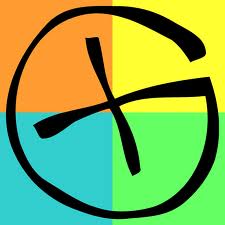 Caching Name:  Delicious "D"
Real Name: Dave Yannes
1. How did you become involved in geocaching?                                     My brother and his family "The Lowpers" started geocaching in January of 2010. They came for a visit Memorial Day weekend and said there are a few caches in Rittenhouse Park just up the road. I never heard of geocaching before but we decided to try it. We searched with their automobile GPS but came up empty as one of the caches was missing and the other one "TGPTBM -Tourist Spot – Newark, Delaware" (GC1K2GK) was in the middle of a mud pit surrounded by stickers.  Having read the clue and having a sense of the general area, I went back out myself and found the cache without a GPS. I was hooked now. The next day I went out and bought a Magellan Explorist GPSr and signed up to become a geocaching member. As of today I have over 2000 caches and the "Lowpers" have 12.
2.  How did you choose your caching name?                                               I was playing video games with my niece and nephew and they said, "Uncle Dave, you need to come up with a name for your player". I was eating a red delicious apple at the time and we came up with the name Delicious "D". It stuck so I decided to use it as my geocaching name.
3.  What type of cache do you prefer seeking – traditional, multi, and puzzle, virtual?                                                                                     I like being outside either hiking or riding my bicycle so I prefer traditional caches in the woods. I also enjoy mystery, field puzzle, multi, and challenge caches.
4.  Which caches were the most challenging, either physically/mentally?                                                                                             The most physically challenging so far was Mike Ott's "Delaware Centum Challenge at C&D Canal" (GC35VCC) where you needed to find over 100 caches in one day to qualify. I put my bicycle in the car and drove to the C&D canal where I did the C&D power trail. I rode my bicycle on both sides of the canal and went from one end to the other – from Chesapeake City, MD to just south of Delaware City, DE. After traveling over 20 miles by bike I ended up with 122 caches for the day.
There have been other caches where you had to climb a tree or climb up rocks to get to a cache.
5. What are your current geocaching goals?
* My next milestone is 3000 caches (I finally reached 2000 caches in January).
* I want to get some more caches published. In February I placed my first 4 caches in Middle Run Valley Park and in May I placed another 4 caches in Iron Hill Park.
* I want to get at least one cache in all 50 states. So far I have caches in DE, MD, PA and MI. I sure have a long way to go on this one.
* Finally, I want to go out west to attend a Mega Event.
6. Where have you always wanted to go caching but haven't?              I would like to travel out west and geocache in the Colorado Mountains or the Grand Canyon or maybe even in Hawaii.
7. What is your most memorable caching experience?                            I took a trip to Petosky, MI with my brother and his family (The Lowpers) and some of their friends where we rented a log cabin for a whole week. It was located in the northern most part of Michigan and only 50 miles or so from the Mackinac Bridge leading to the Upper Peninsula. On one day of our trip we took a Star Line hydroplane ferry boat ride from Mackinaw City, across the Mackinac Strait (which separates Lake Michigan from Lake Huron) to Mackinac Island. We explored the historic Fort and buildings on the island and geocached as well.
Other camping/geocaching trips included going to Cunningham Falls State Park in PA and to the Herrington Manor/ Deep Creek Lake area in western MD.
8. What do you like about geocaching?                                                            I like the friendliness of geocachers and I like attending events where new and old geocachers meet to eat and swap geocaching stories. One of my favorite events is the "Picnic on the Brandywine" in PA. I also like traveling to some out of the way park or historic building or even abandoned ruins in the woods which I would not have seen if not for someone placing caches in those places.
9. Do you have some favorite caches in the area?
* The first cache I ever found – "TGPTBM – Tourist Spot" (GC1K2GK).
* The archived "World's Largest Bison Tube" (GCYPE6) but has been reborn by me as "Return of the World's Largest Bison Tube" (GC5KD29)).
* Caches in the LOTR series (#01 to #20) [even though #01, 11 and 16 are archived the rest of the caches are fun to do]. (See "LOTR #01 – Gollum's Lake" (GC3HA6Z) for more info on the series)
* Several multi-caches: "Hillside cache" (GCWFY7) and "The Smithmill Devil Returns" (GC29T0E) in Delaware, and the "Ruined-Chicken Multicache" (GC2BE4) and the "Fair Hill Multicache" (GC2570) in Maryland.
10. Do you have any other hobbies or interests?                                        I love bowling. I average around 200 per game and have even bowled a sanctioned 300 game. I also like camping, fishing, hiking, bicycling and gardening.