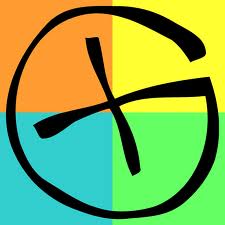 Caching Name: Corpseplow
Real Name:  Rich Wiechecki
 1. How did you become involved in geocaching?
When I was in third grade my parents took me to Disney World, while on that trip they bought me a pretty sweet commemorative coin. About 2 years ago I was perusing EBay to see if it was worth anything (nope), and along with the search results for that coin, came something called a geocoin. I did a quick search into what a geocoin was when I saw the outrageous prices they were going for and voila! I discovered geocaching. I quickly downloaded the worst free gps app money could buy and was off!

2.  How did you choose your caching name?
 I get this question a lot. Back when I was in high school, I would sit around with a few of my friends watching movies and listening to music. The music we listened to would range from rock to heavy metal. Every now and then we'd throw out names we'd come up with for bands if we were ever in one and that's how the name Corpseplow came around. To someone who isn't familiar with metal, that name would fit right in.

3.  What type of cache do you prefer seeking – traditional, multi, puzzle, or virtual?
I dig virtuals. Virtuals have a weird break down. I'd say a good 94% are historic locations or monuments of some type. 1% are generally a trash pile in a local's backyard. The last 5% are what draw me in. That last 5% takes you some place that blows your mind.  Some great examples are GCJ8M8-Auto Art, GC15F1-"Awakening", GCK12J-Last Stop For A Weary Traveler, and GC439D-1938. I'm not going to ruin anything here, but those were all super cool in my book.
 4.  Which caches were the most challenging, either physically/mentally?
I've worked a couple of challenge caches that were real punishers. Two off the top of my head are: GC494WM-Not Your Traditional Challenge and GC2RFW5- ChocolateTown Challenge North: Baker's Dozen++ (haven't turned in, but finished qualifying back in August). Both put me out of my comfort zone when it comes to caching, but both were very rewarding in the end.  
5. What are your current caching goals? 
In a previous answer I talked about my love of virtuals. One of my recent goals was to finish every active virtual in New Jersey, which I accomplished on November 17th. This year I'd like to try to finish every virtual in Delaware and Maryland.
 6.  Where have you always wanted to go caching but haven't?
The Finger Lake area of New York. There are so many cool caches up there like The Spot and The Eternal Flame Earthcache. I've been up that way plenty of times but really never have the time to go hiking.
7.  What is your most memorable caching experience?
I've had so many great experiences within the last year it's going to be hard to pick one. Whether it has been finding a thousand caches with Rynamon while doing power trails, hiking the Ramapo mountains with Billdavidsaurus and donut the cat grabbing Gerbil and nearly getting bitten by a rattlesnake, or hiking the DOD pond area with a cranky MikeOtt and Jeffs47 getting almost all of the challenge caches over that way. It's hard to decide. The one memory that really sticks out to me as my favorite was a road trip Missy and I took this summer. Missy works for an insurance company and gets an amazing discount on rental cars, so one of the things we would do all summer was to get a car every weekend we had off, and just go somewhere unplanned. This led us to places like Centralia, West Virginia, and Washington DC. One weekend, I couldn't nail down a place to go, so we just kind of sat around all morning. I had always wanted to do Auto Art up in North West Pa, but the six and a half hour drive put me off. I told Missy to just throw some bags in the car and let's see where we ended up (of course I had that cache in my head all along!). After doing Auto Art we spent the rest of the day caching around Presque Island on Lake Erie. We spent the night in Buffalo, NY and headed up to Niagara Falls the next day. We saw some of the most beautiful sights that weekend, and it'll be hard for me to ever replicate that.
 8.  What do you like about geocaching? 
I really enjoy geocaching because the experience the player has is decided and ruled by the player. Whether you want to go on a 2 mile hike to find an ammo can, do brain melting puzzles, climb a 150 foot tall evergreen tree, or lift lamp post covers in a Wal-Mart parking lot, it's up to you. I never feel obligated or forced to do any cache to maintain my status as a cacher.
 9.  Do you have some favorite caches in the area?
Anybody who knows me well enough, knows I have a very loose understanding of the words "local" and "my area." My absolute favorite cache that I've ever come across was GCDBCF-Echoes of the Past. It's a virtual in the DC area that I didn't read very well before taking on, so Missy and I had no clue what we were in for. When we pulled up in the parking lot, all that was really visible was the entrance to a nature trail (the Susan B. Anthony Trail I believe). As we walked back into the woods, all of a sudden we started seeing these really artsy huts, which opened up into a full scale old time amusement park! It had been completely restored, except for a few attractions, and had an amazing working carousel. Missy took a few rides while it was pouring out and I was able to just sit and take it all in. It's definitely one of the places in my book that I would have never experienced if it weren't for geocaching.
 10. Do you have any other hobbies or interests? 
Besides hanging out with our newborn son RJ, I'm into videogames and pathtags. I've been big into gaming for as long as I can remember and have a pretty massive collection by any standards. I really have gotten into pathtags within the past year. It's a great way to meet people within caching both local and across the globe.