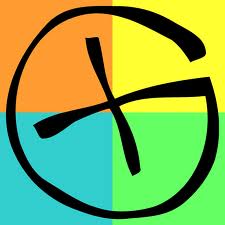 March – Cacher of the Month
Caching Name: mhudson59
Real Name: Mike Hudson
1. How did you become involved in geocaching?
The dad of a ten year old kid told me about it. So I got on the web and looked it up, and fell in love with Geocaching.  Found my first cache on 11/20/2012.
2.  How did you choose your caching name? 
Regrettably I didn't give it much thought and just typed in my email address which is short for my name and year I was born. If I had this choice to make again, I would choose my old IRQ chat room name which was "Bulldog".  Too late now, oh well. :)
3.  What type of cache do you prefer seeking – traditional, multi, puzzle, virtual? 
You know, I like the easier puzzles, and love a plan-ole traditional just as much.
4.  Which caches were the most challenging, either physically/mentally?
The harder puzzles, and there are a lot of them around here.
5. What are your current geocaching goals?   
I haven't set any big goals, but to enjoy meeting and making new friends, going and seeing places that I have not been to.
6.  Where have you always wanted to go caching but haven't?
Washington DC and on the Bike Trails, California, and of course Oregon.
7.  What is your most memorable caching experience?I have two that stand out. First is helping Old School Skater place the "Patriarch Tree" cache in kayaks. Second was finishing the "Gone Fishing" multi at Trap Pond. 
8.  What do you like about geocaching? 
Meeting people, seeing new and interesting places, and hiding new caches. I have found that Geocaching has created an avenue for me to get out there and make new friends. I enjoy the hunt and of course the find. Preferably a FTF, but around here that's a choreJ. I also enjoy trading and tracking TB's.
9. Do you have some favorite caches in the area?
I suppose I am partial to my first find. I was so surprised to see how it was made. I was instantly hooked when I found that cache. (GC1XQMQ Line Church)
10. Do you have any other hobbies or interests? 
Oh yea, I love to bass fish and spend a fair amount of time in the summer doing that.I also play music, I play guitar in church and in a small band of ole buddies from way back. We just play for fun. I also am a competitive pistol shooter. Love to go to a USPSA match when I can. My wife and I love to go camping and sit around a camp fire talking. Come join us some time, I'll fix you a burger and a hotdog. J. I ride bicycle as often as I can. My wife and I ride our tandem when we camp. Last but not least, I enjoy going to church and thanking God for the life he has given us all to enjoy. It's my goal to enjoy every second he has given us and to help others along the way. I want people to remember me as a man who had many hobbies, loved people, and shared his faith in God with others.