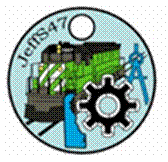 Caching Name: JeffS47
Real Name:  Jeff Strauss 
1.     How did you become involved in geocaching?    In 2011 I read an article in the Wilmington News Journal about geocaching and set up an account. I did not have a modern cell phone but my son's did so for father's day that year I asked them to go caching with me. We found one cache in Talley Day Park and one in Bellevue State Park that day. I then bought a Garmin etrex that summer and attended my first event at the Smyrna Diner and was hooked.
2.  How did you choose your caching name?     JeffS47 was already my email name so I just use it.
3.     What type of cache do you prefer seeking – traditional, multi, and puzzle, virtual?     I like them all. I especially like puzzles when someone else solves them.
4.  Which caches were the most challenging, either physically/mentally?    The long hikers are sometimes a problem for me because of my hip.
5.     What are your current geocaching goals?    I have caches in 42 of the 50 states and am planning a trip to Louisiana, Mississippi and Alabama next month with MikeOtt, so that will leave just 5 states to complete all 50.
6.     Where have you always wanted to go caching but haven't?    Alaska, Hawaii and Ireland, Scotland and England.
7. What is your most memorable caching experience?    All the caching road trips I have taken with both MikeOtt and Drew136. Also see pictures.
8.     What do you like about geocaching?    All the friends I have made. The Delaware Geocaching community is one of the best groups of people I have ever known.
9.     Do you have some favorite caches in the area?    Many of the FSC caches that have been placed by all of you over the 7 years I have done the FSC and also the crafty caches machined by Marty Mitchell.
10.  Do you have any other hobbies or interests?    My three adult children and my two beautiful grandchildren.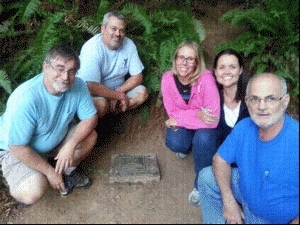 August, 2015 With Drew136, CrashDavis12, OliversOuting and HuntingKids04 at GCGV0P Original Stash Tribute Plaque – Oregon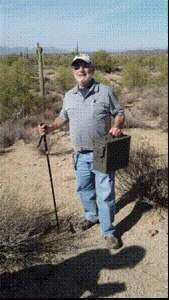 January, 2018 Arizona's oldest  GC57.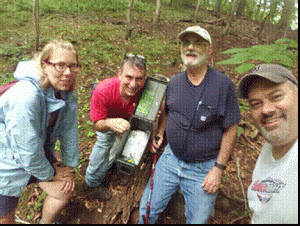 Hillside Multi GCWFY7 July, 2016 with OliversOuting, MartyMitchell And CrashDavis12.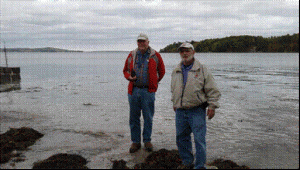 Bar Harbor Maine Earthcache GC3RJ39 "The Bar That Named a Town" with MikeOtt  October, 2016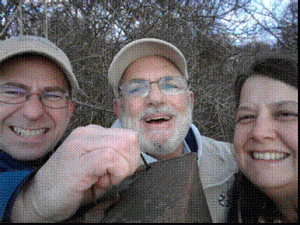 January, 2017 with BenLorma07 in NJ at GCZKWA  River Stroll 2-Memory Lane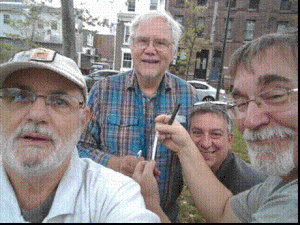 October, 2016 Caching run to Philadelphia with MikeOtt MartinMitchell and Drew136.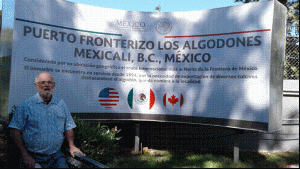 Los Algodones, Mexico – January, 2018  –  9 dusty dirty caches in 3 hours!