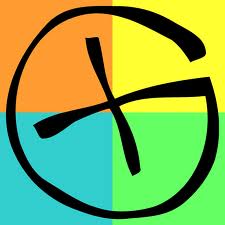 Caching Name:  no ceiling
Real Name:    Al Stuart
1. How did you become involved in geocaching?
I bought a GPSr for planning off-road excursions in my Jeep. When I found out there was an outdoors game based on my new toy, I was hooked!
2.  How did you choose your caching name?
It's a reference to a song on the movie soundtrack to "Into the Wild". When I'm out caching, there's no ceiling keeping me contained. There's just sky and wilderness.
3.  What type of cache do you prefer seeking – traditional, multi, and puzzle, virtual?
I like to mix it up. I go out of my way to get virtuals, since they are an endangered species. I like a good puzzle cache when it's creative or gets me to think differently about what a cache can be. Multis are not too common anymore and are often creative, so they're a good target. Traditionals are always there to fill in the gaps!
4.  Which caches were the most challenging, either physically/mentally?
I think when you're confronted with a difficult hide, maybe returning multiple times, it really forces you to expand your horizons and put yourself in the hider's shoes. It opens up your observation skills and perceptions. So the mental aspect is definitely the most challenging.
5. What are your current geocaching goals?  
This year I'm going less for the numbers and more for geographical stats, like new states and countries.I'd also like to fill out more of my Jasmer and Fizzy grids. Power trails are tempting for picking up the find tally but leave me bored. Tracking down elusive D/T or historic caches has replaced the numbers excitement for me.
6.  Where have you always wanted to go caching but haven't?
 I would love to explore Alaska and above the Artic Circle in Canada, and find some really remote caches!
7.  What is your most memorable caching experience?
I definitely won't forget Border Frontier (http://coord.info/GCGA4T). It's on the border of Maine and Quebec in the middle of nowhere. I took a group of friends on a 4×4/hiking/bushwacking adventure and we had a blast. We also met some unexpected Canadians along the way. This cache encompasses everything great about caching in my opinion: wilderness, remote areas off the beaten track, exploring with friends, and magnificent scenery.
8.  What do you like about geocaching?
It's a reason to get outside. No matter where I'm traveling, even if it's a small town, caches will probably lead to something interesting. Also, it's a bit off-centered, which suits my personality.
9.  Do you have some favorite caches in the area?
I enjoyed Battery 519 (http://coord.info/GC1B6VZ), as Cape Henelopen is a fantastic park and my grandfather was stationed here before WWII. Lewis Cache and Dash (http://coord.info/GC5C2D) is great just for its endurance (2002) and how the term "cache and dash" changed over the years. Finally, I love boundary markers and benchmarks, so WGD 2012 – Mason-Dixon Marker (http://coord.info/GC3FJ8T) is a local favorite of mine.
10. Do you have any other hobbies or interests?
When I'm not caching, I enjoy camping with my kids, working on my cars and making pizza from scratch.