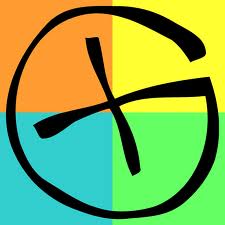 Caching Name: Shorttripp
Real Name:  Rick Fetterman
1.     How did you become involved in geocaching?       In February of 2008 while at a high school wrestling match, my friend and coworker asked me if I heard of Geocaching.  I said Yes. His wife and him had been doing it since Dec 2007 and asked if I would like to go the next day.  Sure, I had a Garmin Nuvi.  Sunday morning we met and were going for a cache called "71".  I even went in the store and asked if someone hid something in here, with some looking we finally found it on a pole. That's how it all started.
The very first day after wrestling, I told my son and we saw a cache at Glasgow Park and I said let's go and find it.  Well we got there and it took us up the sledding hill.  We searched and found a groundhog hole with nothing in it.  Searched until almost dark, went home and looked at the cache page again.  Found out it was an event that was on 2-2-08 @ 2:22pm!
2.  How did you choose your caching name?      I used to fish a lot and had a beach house on Indian River Bay. When we bought our boat many names were written down and after some thought we came up with the name.  We only went on short trips on the bay but the name Tripp is my wife's family name and that was how the boat became "shorttripp" so I kept the name in caching.
3.     What type of cache do you prefer seeking – traditional, multi, and puzzle, virtual?         Traditional because there are more of them
4.  Which caches were the most challenging, either physically/mentally?        Puzzle caches.  Some make you do a lot of research.
5.     What are your current geocaching goals?      Well I had a goal to reach 10,000 finds and that has been reached. No more goals.  Just have fun caching!
6.     Where have you always wanted to go caching but haven't?       Colorado and Washington and I am going there in July to visit family.  One son in Colorado and one in Washington.
7.     What is your most memorable caching experience?    Doing the Star Spangled Banner series.  We drove over 450 miles in one day to finish the series.  5am to 10pm.  Also finding a cache in Turkey.  My GPS only had an arrow indicator and distance; no maps.
8.     What do you like about geocaching?     The places it takes you to where you would never go.
9. Do you have some favorite caches in the area?     Events.  There is something always good to eat.
10. Do you have any other hobbies or interests?     Fishing and Crabbing.  Don't have the "shorttripp" anymore so I go with other friends on their boat.