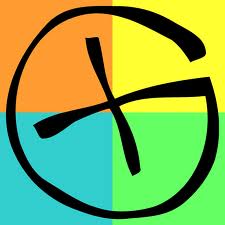 Caching Name: kenvilguy
Real Name:  Ed Tomaszewski
1.  How did you become involved in geocaching?     I saw a news article on the Today show and looked up Geocaching.com.  I saw that there was a cache less than a mile from my house.  When I found that ammo can, I was hooked!
2.  How did you choose your caching name?      Roxbury Township in NJ has 5      sections and I lived in Kenvil section.  It's not a real imaginative name, now that I look back on it.
3.  What type of cache do you prefer seeking – traditional, multi, and puzzle, virtual?       I really like them all but if I had to choose only one, it would be a traditional.  I wish they would bring back virtuals.  The virtuals I have found have had terrific views and/or some historical significance.
4.  Which caches were the most challenging, either physically/mentally?      The most mentally challenging caches are puzzle caches.  Power trails are the most physically demanding.  One of the best caching days was 10 hours on the ET highway!!
5.   What are your current geocaching goals?      Fill up my D/T grid.  (Only 1 left)
6.  Where have you always wanted to go caching but haven't?          Hawaii
7.   What is your most memorable caching experience?       A Sunday morning in March 2013.  Hatfield/McCoy Geotrail HMGT #01 GC3QEQH.  We actually had Jim McCoy yelling directions to the cache from his porch.  We didn't realize until months later who he was.  His gravelly voice was recognized on a tv show about moonshiners!!
8.  What do you like about geocaching?      I like the fact that Geocaching has taken me to places I never would have gone if not for this hobby.  I've yet to meet a cacher that I didn't like.
9.   Do you have some favorite caches in the area?     Dover Air Force Base DGT AMC Museum GC1YZ2B, C&D Canal C&D01 GC2T6KY.
10.  Do you have any other hobbies or interests?       I love to fish fresh or salt water.  I'm also a Roush Fenway NASCAR fan.